Boat Propellers by Olds Engineering
Olds engineering can meet all you commercial propeller needs:
Manufacturing Repitching Reconditioning Repairs Straightening Balancing. Olds are the Australian agents for RICE propellers and nozzles - We also sell the ProPulse and PowerTech Range of Propellers
Click here for the Propeller Selection Inquiry Form
Superior Propellers - article from Heritage Herald Newspaper, February 2nd 2000
Maximising Propulsion Efficiency - article on Marine Propulsion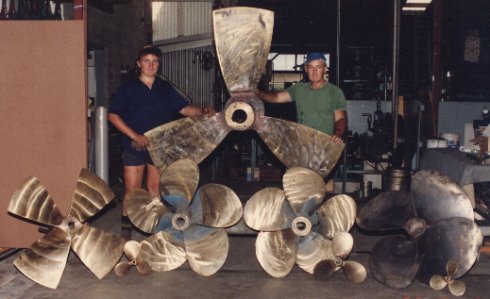 The propeller shop is kept busy making and repairing a wide range of propellers to our customers requirements.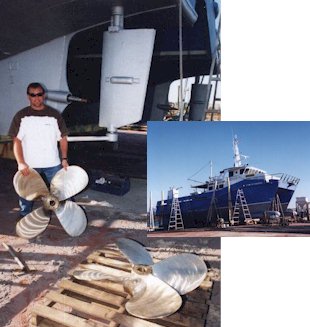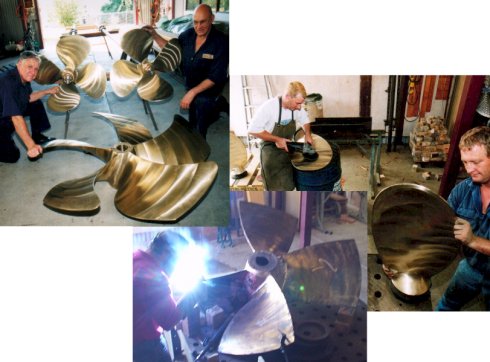 Full propeller repair and reconditioning service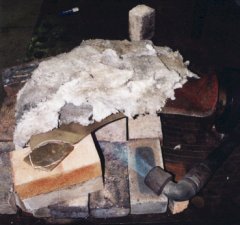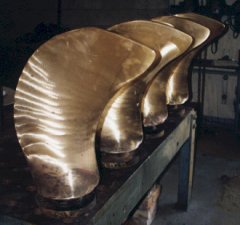 In this Example of a propeller repair, we can see that tip of this variable pitch blade has been damaged. The preparations for the repair are shown on the left. On the right, we see all four blades of the Propeller - The repair has been completed.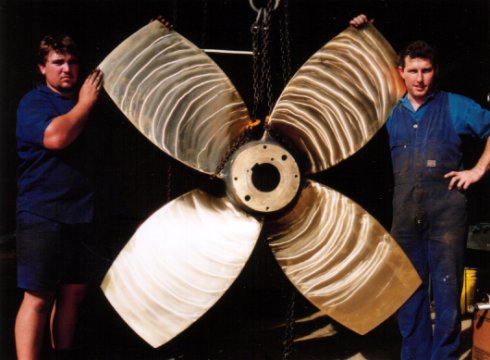 This refurbished bronze propeller, 74¾" diameter x 60½" pitch, weighing close to 1 tonne is fitted to a 125 foot fishing boat of 460 tonnes. The boat, which previously worked off Nova Scotia now operates mostly in West Australian waters. It was put up on Brisbane Slipway and the propeller bought to Maryborough for alteration to suit a larger Engine.
Wm. Olds & Sons Pty. Ltd. trading as OLDS ENGINEERING
ABN 33 009 859 250 - MECHANICAL ENGINEERING & FOUNDRY
78-80 North Street, Maryborough Q, 4650 Australia
P.O. Box 3030, Pallas St. Post Office, Maryborough Q, 4650
Phone: 07 4121 3649 Fax: 07 4123 3590 International Phone +61 7 4121 3649 Fax: +61 7 4123 3590
Innovative Engineering Excellence ~ serving over 100 years