For more than 100 years, Olds Engineering has been renowned for mechanical engineering excellence and innovative solutions.
We manufacture a myriad of components for every type of industry, and our long term success and reliability in providing specialised mechanical engineering solutions brings repeat customers from throughout Australia and overseas.
Our patented innovations include a new type of vertical conveyor for bulk materials handling, the multi-awarded Olds Elevator.
This unique technology is being used in advanced manufacturing, food processing, foundries, bio-energy, solar power generation, etc.
The Olds Elevator has proved to be superior to other methods for difficult and previously impossible bulk materials handling applications - for example, high temperature conveying. By mitigating the hazards of dust emission and dust explosions, it provides a safer bulk handling method.
Olds Engineering is developing a global network of licensed partners to join with us to commercialise and broaden the application of the Olds Elevator. Enquiries in this regard are welcome.
In addition to providing a variety of mechanical engineering solutions, we manufacture a diverse range of products, from special components for Australian railways to durable Street and Garden Furniture.
Having gained a great reputation for our OHV single cylinder Olds marine engines (the earliest of which can be traced back more than100 years), as our company has grown we have diversified in the marine servicing field Olds Engineering is proud to be Australian agents for RICE - world leaders in propellers and nozzle propulsion systems. As well as manufacturing propellers and associated marine gear, we represent other marine equipment manufacturers, including VEEM, Austral Propellers and Propulse adjustable pitch propellers.
With four generations of engineering experience and skilled employees who hold shares in our company, Olds Engineering's goal is to provide practical, reliable and cost effective engineering solutions.
For assistance please contact Managing Director, Robert Olds.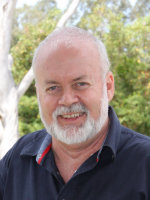 Wm. Olds & Sons Pty. Ltd. trading as OLDS ENGINEERING
ABN 33 009 859 250 - MECHANICAL ENGINEERING & FOUNDRY
78-80 North Street, Maryborough Q, 4650 Australia
P.O. Box 3030, Pallas St. Post Office, Maryborough Q, 4650
Phone: 07 4121 3649 Fax: 07 4123 3590 International Phone +61 7 4121 3649 Fax: +61 7 4123 3590
Innovative Engineering Excellence ~ serving over 100 years